In his August 30 address in 'Mann Ki Baat', PM Narendra Modi, while praising Indian breed dogs, talked about their induction in security forces. Currently, Indie dogs are serving in the Indian Army and have been deployed by the Central Armed Police Forces (CAPF) in some areas. Officials training these dogs say they began inducting them last year.
Indian breeds of dogs are majestic!Also highlighted the exemplary roles played by dogs in our security forces, po… https://t.co/CnTFBz5w36

— Narendra Modi (@narendramodi) 1598785327000
Dogs are trained for 24 weeks

Trainers at these centres say it took them time to develop the confidence that Indian breed dogs can do well in security services. Sandeep Gupta, Commanding Officer, National Training Centre For Dogs (NTCD), says, "In the last five-seven years, it was a mandate of the government to include these dogs, and we were also confident that we'd be able to train them."

The total duration of their training is about 24 weeks, which is the standard training for all dogs. It includes obedience training, explosive sniffing, narcotics sniffing, tracking criminals, assault, patrolling, search and rescue. Sandeep adds, "The kind of training we impart to these dogs is 100% scientific, research-based, and kind (without any physical punishment or force). We treat each dog as an individual and each dog's learning style is different – same as humans. One method, which is suitable for one dog, may not be suitable for other dogs."
'These Mudhol Hounds have changed the rules of the game'

CAPF officials point out that Indian dogs are being trained in all areas. Anil Pandey, DIG, CISF, and spokesperson, says, "We've procured Mudhol Hound for security at Sriharikota. We will be procuring more Indian breed dogs for security and will deploy them wherever needed."
ML Ravindra, DIG, CRPF, adds, "After training, we sent the dogs to battalions in naxal affected areas of Chhattisgarh for their field trial. They've conducted all regular operations and we observed they're well suited to the local weather. These dogs are our force multiplier and are on a mission to save precious lives of the troops. Now we are training two Combai, a local breed of Tamil Nadu, and one Pandikona puppy. We will also be training Indian breeds like Bakharwal (Kashmir), Chippiparai (Tamil Nadu), Tangkhul Hui (Manipur) and other Indian breeds on pilot project basis."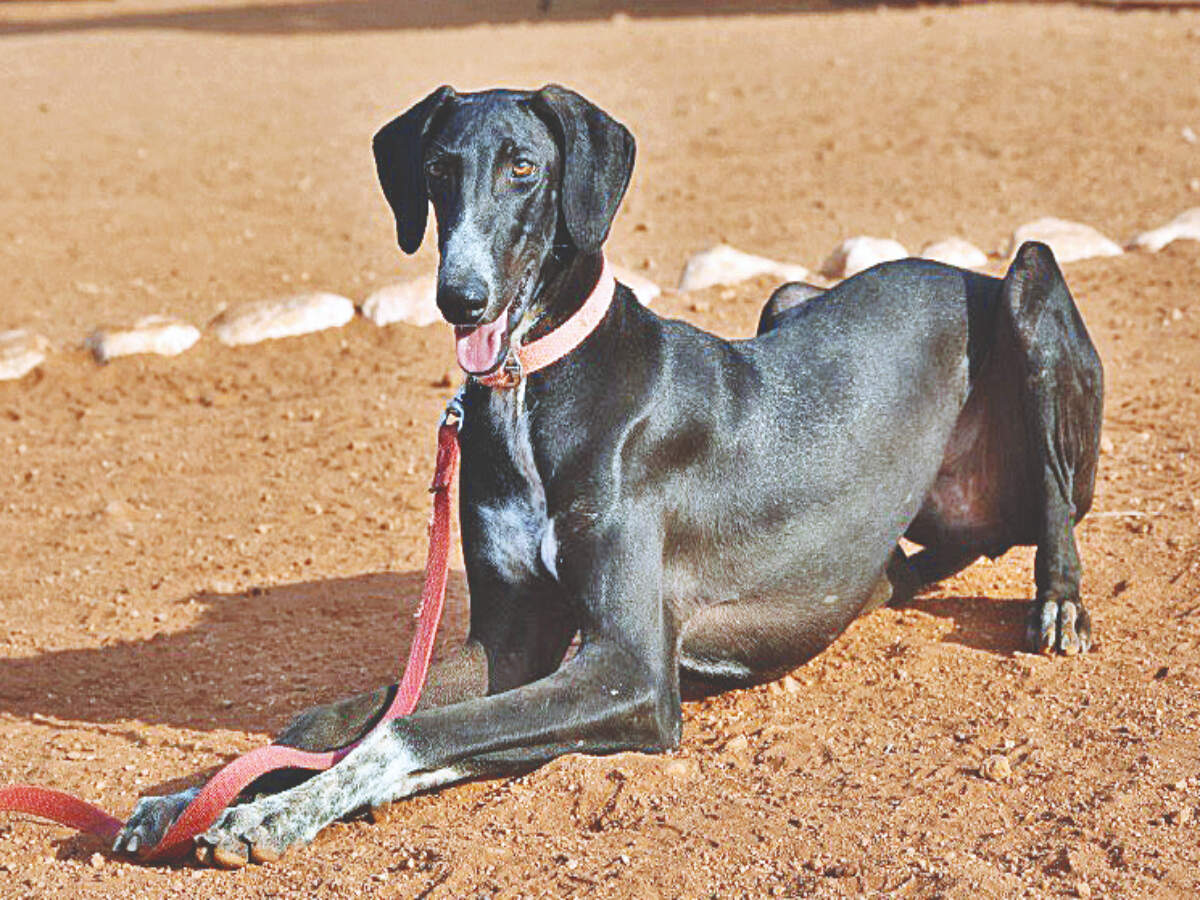 ITBP has also deployed Indian Mudhol Hounds in Chhattisgarh, and officials say, "These Mudhol Hounds have changed the rules of the game. In dense jungles they can detect any human presence from a distance of many hundreds of meters in upwind conditions. This means that even a small movement of naxals, thousands of meters away from ITBP patrols, is indicated by these Indian Hounds."
Induction of Indian breed dogs in security forces

While these dogs have been used for shepherding and guarding agricultural land for years, their induction in security forces is relatively new. In 2017, the Indian Army started training Indian breed canines that are currently serving in the Army. Himalayan sheepdogs are also used by the Border Security Force (BSF) for security. The BSF, Central Industrial Security Force (CISF), Indo Tibetan Border Police (ITBP) and Central Reserve Police Force (CRPF) are training Indian breed dogs for duty.
Indie dogs vs foreign breeds

When asked to compare foreign breeds and Indian breeds, a dog expert said, "It's like comparing apples and oranges. Both have their own positives and negatives." However, the expert says what works in favour of Indie dogs include facts like "they are are low-maintenance, can survive in hot weather, and can walk for miles".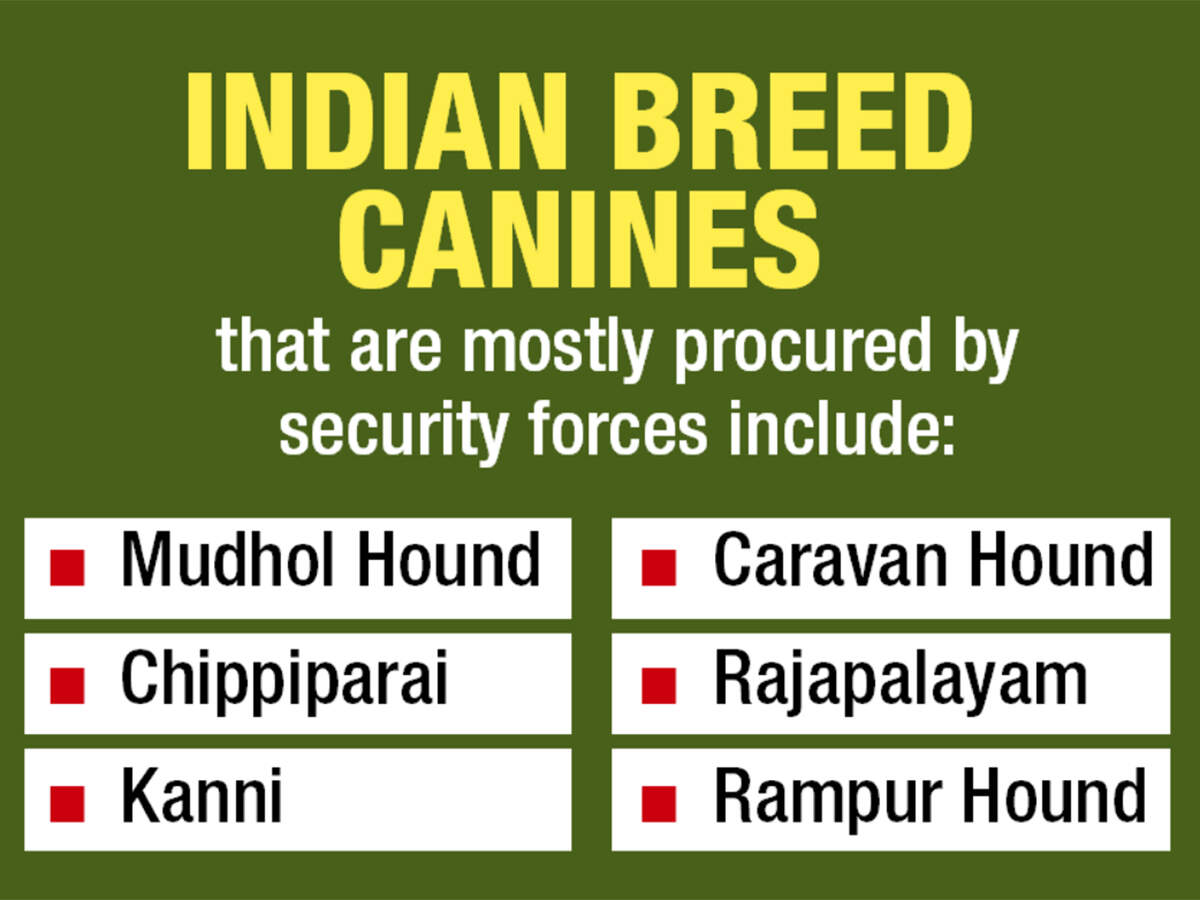 Highlighting the different characteristics, ML Ravindra, DIG CRPF, adds, "While patrolling, tracking, explosive detection, guarding are the core work areas of Mudhol Hounds (an Indian breed), when compared to Belgian Malinois (a popular breed for forces), they are relatively less efficient when it comes to assault."

.(tagsToTranslate)PM Narendra Modi(t)Malinois dog(t)kashmir(t)Indie dogs(t)chippiparai(t)Central Reserve Police Force(t)Central Industrial Security Force(t)border guard(t)bakharwal